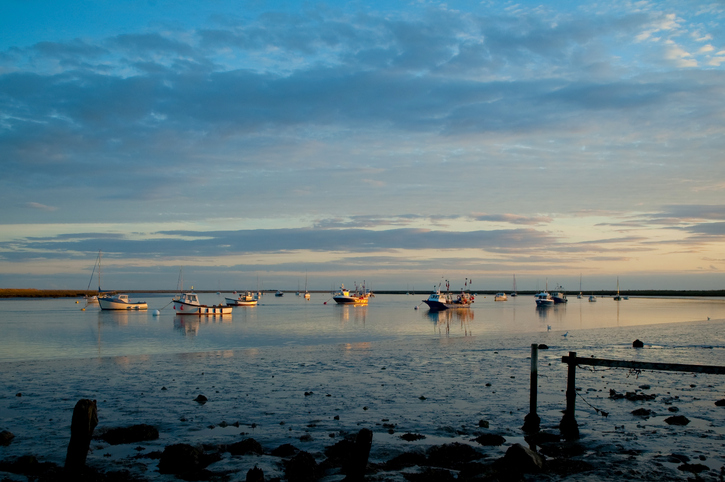 Harbor is a census-designated place and an unincorporated community in Curry County. It's located south of the city of Brookings, with the Chetco River separating the two.
Harbor is a small community with a population of only around 2,000 as of the latest Census estimates. But what it lacks in size, it makes up for with a bounty of natural features. Surrounded by the ocean, rivers, and forests, Harbor is a picturesque community that offers a high quality of life for its residents.
Living in Harbor, OR
Harbor's proximity to Brookings gives its residents excellent access to the amenities, attractions, and activities in the city. In fact, the two communities are often referred to collectively as Brookings-Harbor. Residents of both areas share a Chamber of Commerce and other community organizations, farmer's markets, community theaters, parks, downtown amenities, tourist attractions, and so much more.
Harbor makes a great bedroom community for people working in Brookings and other nearby cities. As a coastal neighborhood, it offers countless opportunities for water fun and adventure, including fishing, kayaking, paddleboarding, and boating.
The Chetco River is also another major destination for outdoor activities in the area. This 55-mile sparklingly clear waterway flows through some of the most picturesque wilderness sites in the country, and offers such activities as paddling, rafting, and snorkeling.
Lush forests and expansive state parks surround Harbor, providing scenic RV camping sites and hiking trails.
All these make living in Harbor feel like a holiday every day. Combined with the low cost of living, close-knit community, and excellent schools, Harbor is a wonderful place for everyone from growing families to seniors who want to spend their golden years in a tranquil and beautiful neighborhood.
Harbor, Oregon Real Estate
Real estate in Harbor includes single-family homes, townhomes, and low to mid-rise condos. Built on oversized lots mostly in the traditional, cottage and ranch styles, these properties exude a homey feel that helps define the neighborhood's small-town vibe.
The most desirable properties in Harbor include waterfront homes sitting on hilltops, providing great ocean views and access to the water. Riverfront and mountain homes also make great options. Built on large lots up to 1/3 acres amid pristine natural surroundings, they offer privacy, tranquility, and plenty of room for outdoor living.
Home prices in Harbor are generally lower than in Brookings, so if you're looking for great value properties in the region, this community is perfect for you.
Attractions and Amenities
The Brookings-Harbor area provides a wealth of leisure and recreation opportunities, including:
Salmon Run Golf Course – A hidden gem located just 3.5 miles from downtown Brookings, this 18-hole, Troy Claveran-designed championship course offers some of the most breathtaking views in Southern Oregon.
Harris Beach State Park – This beachside park encompasses Bird Island, a National Wildlife Sanctuary and breeding site of rare bird species, and a long stretch of sandy beaches. It features RV camping sites, a playground and other facilities.
Loeb State Park – Located beside the Chetco River, this beautiful hideaway is home to 200-year-old trees found around camping grounds and log cabins. It's the perfect spot for salmon and steelhead fishing in the fall and winter.
Restaurants – The Brookings-Harbor area is home to restaurants that use the freshest ingredients. Must-try places are Catalyst Seafood, Zola's Pizzeria, Wild River Pizza Co., Fat Irish Kitchen & Pub, and Sporthaven Marina Bar & Grill.